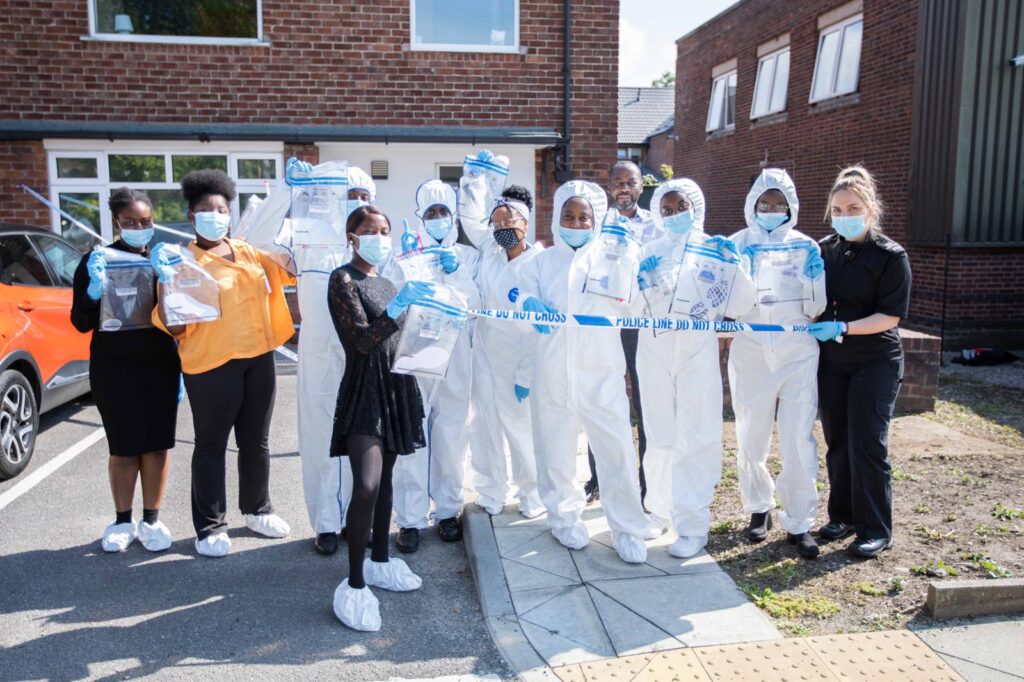 Kindly Review and Rate MBS!
21 Reviews
Mental health and wellbeing in the digital space
The facilitator Justine Nakimuli was very warm, knowledgeable and encouraging of participation. The examples she gave were culturally appropriate and relatable. My eyes have been opened about mental well being with regards to the digital space. I feel like I need to learn more about this topic. Thank you WODIN and MBS for the opportunity.
Mental health and wellbeing in the digital space
The interaction, the encouragement to participate and share the examples given triggered more of the story sharing from us the participants. I can now understand the connection between my physical life and digital life, and how to keep my boundaries for my mental health and wellbeing.
Mental and physical well-being
I've been blessed to have known Musawo. The system is just too bloated, everything is either slow or none existent at all to some of us. But Musawo came along and picked the doors wide open for me. I'm now getting most of the treatment I needed. And I'm forever grateful to the organisation.
Interests
My interests were police work, social worker and mindfulness. I really like coming MBS week is because I get to try out new things and build up my confidence. Thank you to all the organisers
Very supportive and helpful
I was introduced to MBS by a friend. I needed guidance in completing social needs forms for my ASD daughter. But I also needed to speak to a professional in confidentiality about my mental health while coping with a daughter with such a diagnosis. The lady who handled my case was very knowledgeable and experienced. As service needed in our black communities as we don't understand autism or learning disabilities. Infact I didn't know about it until it came home.
Helpfull
MBS has really helped me get a better understanding of mental health. Every time i get this opportunity to get to know mental heath i will definitely take it.
Meaningful subjecs
Anything that deals mental health, Mind, Bodyand Soulis of importance to me. Having worked in mental health nursing and later forensic mental health nursing. I worked a lot with persons from BAME community. Keepbuo you all good work in enlightening and enhancing mental heath awareness. Continue the good work.
Just what we need
MBS offers mental health sessions for BAME communities and I have had the privilege of attending a few. MBS volunteers taj the time to do their research and the speakers are always knowledgeable. For instance the sessions on covid-19 awareness and mental health in BAME was empowering.The info shared is always on point, educative, sign posting and culturally sensitive to the needs of our communities. Thank you MBS 🙏❤
Innovation and creativity
TEAM BMS.. You find new solutions to some of our most complex problems as community You are very detail-oriented, and we appreciate how you share your knowledge about the latest trends on Mental health issues. You create an exciting team atmosphere where creative and problem solving is encouraged and rewarded and this is reflected by how your Team speaks to Youth and children. Your team consistently meets the goals often exceeding expectations. Well done Team MBS to lead by Example.
Job well done
I personally have enjoyed the interactive live chats, they have given us an insight on how differently we could be affected mentally and how to access the help out there which most people didn't know it existed. Well done and thank you for changing lives, boosting confidence and sharing possibilities.
Junior Zziwa
Looking forward to this every year. It helps, and meeting up with the kids in the community, eating loads of things, playing games. Love it
Simply what is needed.
As the vision states. "Closing the gap for inequalities in BAME", this has been exactly what the community has witnessed, especially with our young persons. The opportunity to explore the possibilities of different professionals and projects has been over and above thr expectations. The young persons and the children have been empowered to think and understand that not having the minority presentation in statutory settings can be changed. And it begins with all of us. Good luck with all the future plans. Thank you. Asante sana, webalenyo, webare munonga! PS: BAME- I dont like this word but I also understand it is a recognised term. Though it takes away the intersectionality and Individualism of the minorities.
Confident
Me and my siblings always looking forward to this. It helps us understand and know that there is someone you can talk to in the community if you want to. Meeting the police and talking to them was good. Thanks so much for the opportunity.
Great initiative
The sessions I have attended have been well organised, very informative and useful. I would love to partner with the team in the future.
Impact in community
It has helped a lot with my knowledge on mental health.
Aaliyah
MBS has helped me alot understand mental well being. I have attended sessions on mental health awareness and youth opportunities offered. I think these are great for us young people. I entered university with great confidence and self esteem. I know how to cope with change, stress and anxiety. Thanks MBS
Keep it up
MBS offering an excellent service to the BAME community not only in Liverpool, it's across UK borders on very important issues affecting us all. It has also exposed the youth to opportunities within our communities. Job well done 👏🏼 thank you MBS
Excellent opportunities for children and young people!
MBS does an exceptional job with youngsters, promoting awareness in mental health and other topics. Job well done 👍🏼
Educative topics
MBS bring out educative topics which touch people's social life.